5 Ways to Make Your Resolutions into Your Lifestyle
It's March. How ya hangin'? Are your resolutions still intact, a little wobbly, or gone with the wind?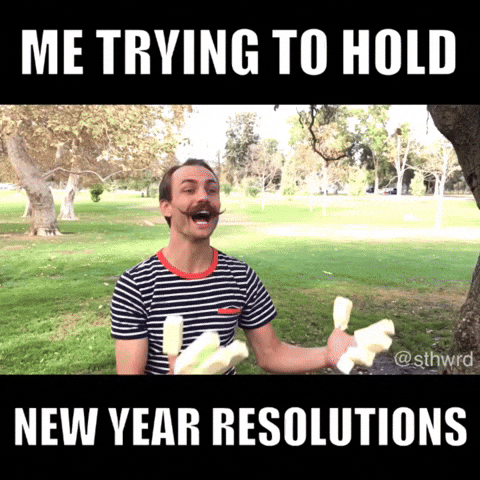 This is the time when we start to feel either lost or found with our resolutions and some lifestyles are made, while lots of goals die by the wayside. So how do you make your resolutions into ones that actually stick?
Why our Resolutions fail
Look, the beginning of the year is a huge boost to our system—as we shake off the old year with friends, we get amped for all the amazing promise of ass kicking goals that are going to magically happen when the ball drops. And you can't help it. The energy is all around you. Everyone is drinking the same kool-aid. (Except don't drink kool-aid, because… eww processed.) With all that energy and good vibes surrounding you, you can't help but get hyped for all the changes to come.
If you're dedicated and stick with it, you bounce into the new year committed AF and killin' the game. With the help of your gym, friends & family, and inspirational IG accounts, you've actually made it through all of January and February more or less consistent and feelin' frickin' fantastic.
And yet, a few weeks in, endorphins wane and willpower wobbles… and old habits sneak back in. You're disappointed and might even throw in the towel.
So, then what happened?
Well, there are a couple things that you might have done at the beginning to set yourself up for failure. Maybe you can identify with one/or all of the following.
The over-achiever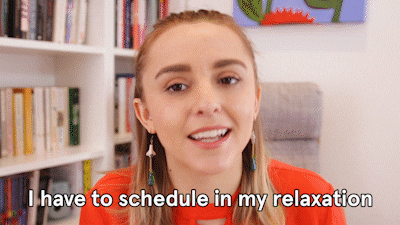 You had a lot of things you wanted to change. Or maybe your one big goal was made up of a lot of little goals. Like, you want to "be healthy", but in order to do that you've decided you need to quit drinking, stop going out, wake up at 5, start intermittent fasting, drink only water, eat only plants, and switch from coffee to tea, oh and give up all screen time.
Our Advice: Slow down there. Those are all awesome goals, but if you try to tackle everything all at once, even just 3-4 of those at once, your brain is going to be looking for some way to let loose and might sabotage you in the end.
The All or Nothing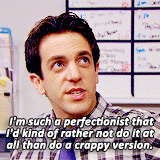 So you picked a lofty goal. Maybe it was a strict 20:4 IF schedule, maybe it was going keto, or going vegan, or cutting out all sugar, or alcohol. Either way, it's something you believe in, but your old ways were also part of your life. You jumped into your new years with a black or white, good or bad, success or fail mentality. Your whole progress could be blown when a life pops up again little innocent bite or sip of something lovely and familiar makes you feel like you're failing.
Our advice: Ease up buddy. It's great to have willpower and determination. It's great to be strict and give ourselves boundaries. But building a new lifestyle is like knitting, stitch by stitch, repetition, repetition. Day in and day out. If you mess up one stitch, you have to go back, but only a little. It's not like the whole sweater unraveled. Just pick it back up and keep moving. It's all about what you do 80% of the time, not 20%. Better to be positive and keep moving, than to beat yourself up and eventually spiral into giving up completely.
To [not] have your cake… and eat it too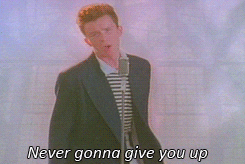 On the other hand, there are some of us that have the opposite problem. They've decided they want to change something about themselves, get rid of a habit, eat better, lose weight, or read more… but they're not willing to look at surrounding or underlying circumstances. Let's say they want to quit drinking, but refuse to give up their daily routine to go to the bar and hangout with all their drinking buddies. It's not going to last long. Or say someone wants to "eat healthier" but hasn't addressed their addiction to sugar, continues to eat processed foods trying to just eat less, when really they need a bigger change. Or theres the people who want to take time out to accomplish personal goals like reading or learning a language, but are still working 10-12 hour days, and are just as tired when they get home this year, as they were before January 1st.
Our advice: You're trying to get rid of a consequence, not the root. Do some digging and see if you can see what the root of the issue is. If you can't, ask your friends, family, or talk to someone like a therapist. Remember, no matter what you're going through… you can always change your life. But some changes might require a total shift in lifestyle, so get ready!
Okay, Now we're Cookin'
Now that we've dealt with the reasons you may have set yourself up to fail, here are some of our top tips for how to succeed.
Be Accountable, even when you suck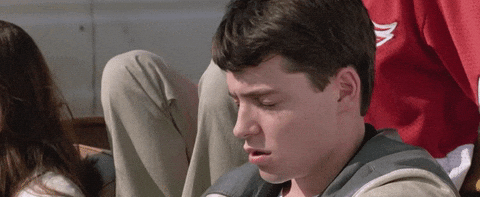 The biggest key to staying on track is tracking. For a lot of us, this part is really fun in January when you're kicking ass. Less fun to track all the tequila shots and taco bell you scarfed down when you totally let it all go that one night. But accountability IS the most important lifestyle hack to master because real change can only start when you're honest.
Have satisfying middle-ground cheats that you love
If your new lifestyle is pretty strict, your going to need to let loose at some point. Some people build cheat days into their routine, and some people choose to have healthier replacements for their old habits. Both of these are useful tools if you know how to work them. A common mistake people make is either going way too hard on their cheat days with indulgent behavior that isn't helping their progress, or their healthy replacements for old favorites are too healthy and leave them unsatisfied and resentful towards their new life. Pick things to "cheat" with that are truly satisfying, that you love, that feels like cheating, but that wont leave you with a massive hangover or sugar crash… stalling your progress and tempting you back to the dark-side.
Make time for serious fun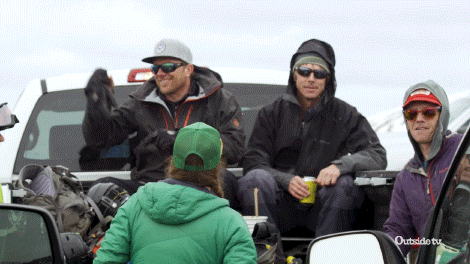 It may not be the same kind of fun as you had before, but you need to be rewarding yourself with seriously fun times. Go camping, go surfing, head out on a road-trip, go out to a concert. We've got one life to live and just because you're being healthier doesn't mean your life should be boring.
Make it YOU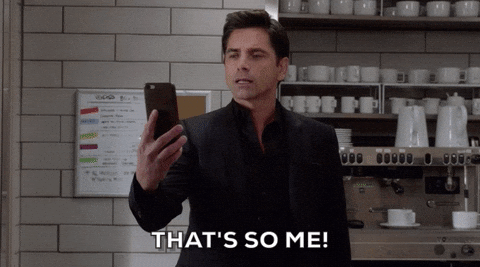 Look, we have access to more information and opinions than ever before. And everywhere you look, someone's trying to sell you that one thing that's gonna change your life and make you perfect. But the only thing that ACTUALLY matters is that you find something that makes you happy in the now, and creates long-term happiness, and that the lifestyle you're creating is sustainable, so you can keep it consistent. A lot of people make a habit of going down a youtube rabbit hole, trying to learn as much as they can about everything so they can perfect their lifestyle. While learning is never bad, remember to trust yourself most of all.
Breathe, Meditate, Journal, Relax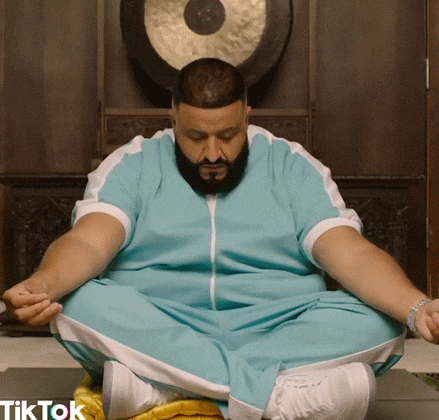 A lot of the reasons we fail at our goals is because we're stressed and looking for comfort or distraction and we slip into old comfortable routines. If you go back in your mind from every time you failed back to when the decision was made, there was probably a triggering moment of stress, boredom, or annoyance. Learn to notice those feelings and take the time to practice breathing, refocusing, calling a friend, or journaling. This super simple act of redirection is one of the most powerful tools you have over your mind, and ultimately, your actions.
There ya go! Whether it's January 1st or the middle of March, remember it's never too late to follow your dreams and make healthier choices.