Best. Thanksgiving. Ever. Top 10 Tips for Making Your Holiday Easier and Healthier than Ever.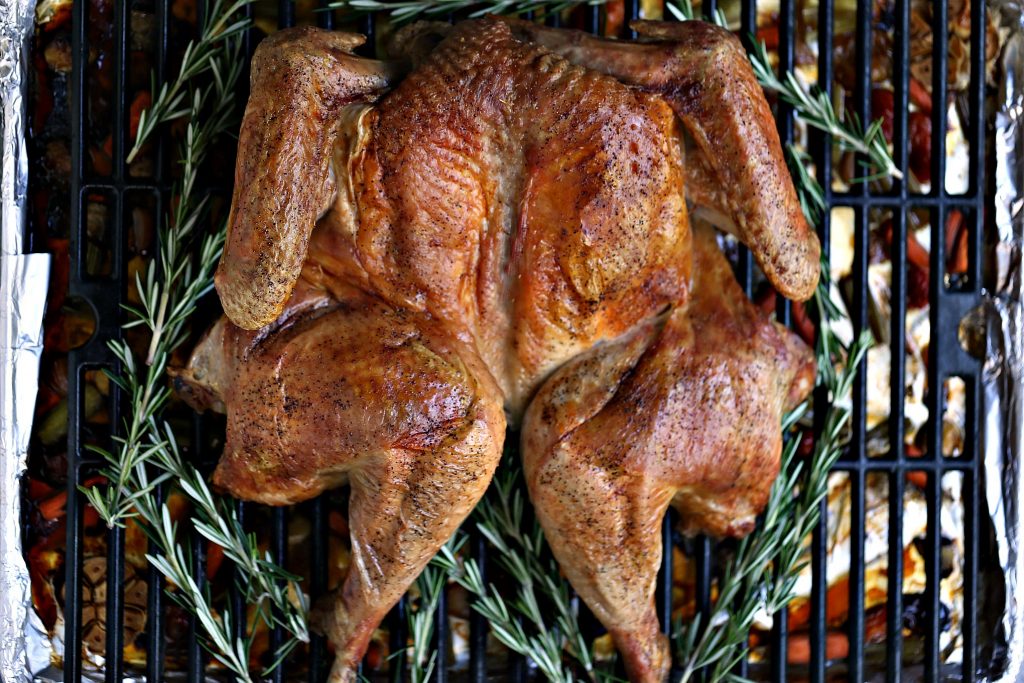 1. The Spatchcock Turkey
The bird is often the most intimidating part of the Thanksgiving feast. It has to be cooked perfectly so that it's not too dry, but undercook it and you could poison all your guests. This means that traditionally, cooking a turkey could be an all day affair, especially if your preparing a large bird.
Spatchcocking a bird is the process of removing the backbone and flattening it onto a baking tray (or butterflying it). It may seem a bit intimidating but it's really straightforward and helps everything cook the turkey evenly.
Spatchcock turkey cooks much faster than a roasted turkey, but it's still important to make sure it's cooked all the way through by using a meat thermometer to read the internal temperature of the middle of the thigh. It needs to be at least 165 degrees F.
Here's a great step-by-step spatchcock guide.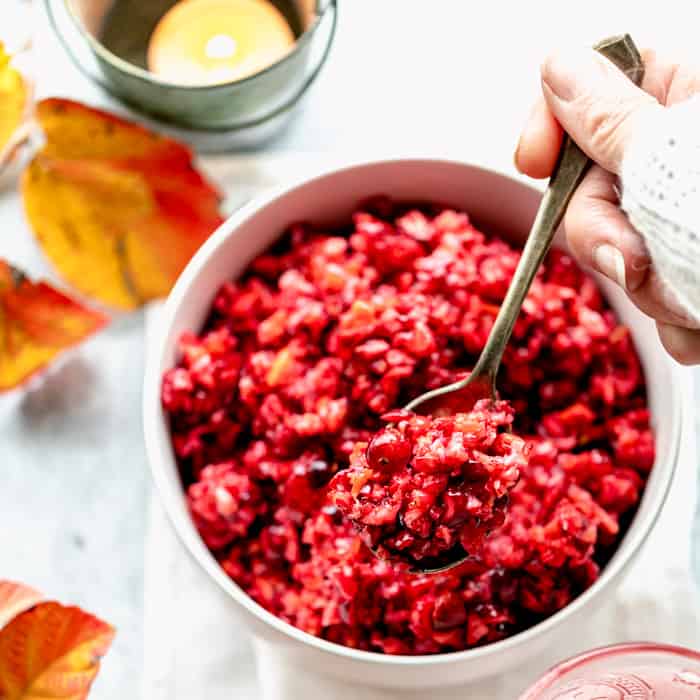 2. The 5 Minute Cranberry Relish
Fast, fresh, and healthy? Not the words you think of when you think of traditional cranberry sauce. It seems that most American families fall into two camps: making a sugary cranberry jam-like sauce from scratch, or eating a jello-like processed cranberry "sauce" from a can. But there's actually a lesser-known recipe that's easier and healthier than both.
Yes, the sugary jello in the center of your typical Thanksgiving meal, can actually be way better, and foodies across the country know the secret. Cranberry Relish. Best of all? It only takes 5-10 minutes to prepare.
There are quite a few recipes online, but the basics are often the same: Fresh Cranberries, Oranges with Peel, Brown Sugar, and a Crunchy Element like Pecans, Walnuts, or Apples. Most also include Orange Liquor Grand Marnier, which we recommend for flavor, but can be left out.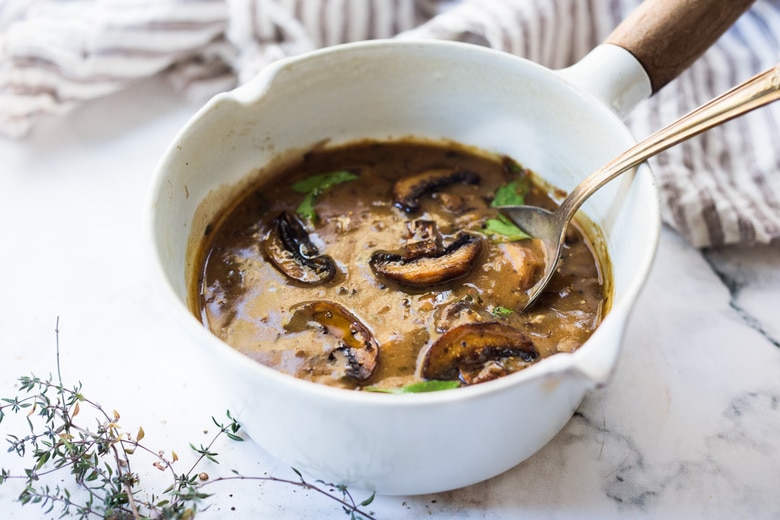 3. Mushroom Gravy
The un-debated star of every Thanksgiving dinner is that deliciously rich turkey gravy, but with more and more people transitioning to a plant-based diet, which is the best recipe for plant-based gravy? This one.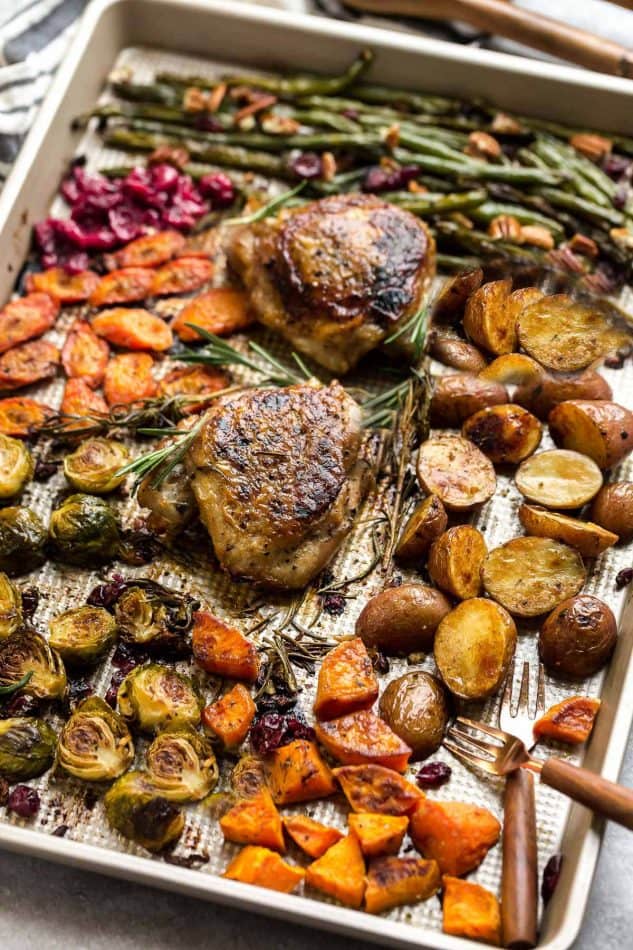 4. One-Pan Thanksgiving for Two
2020 has been a crazy year, and with so many of us unable to join our families and friends for a giant feast, we're wondering how to feel festive and enjoy the flavors of the day in a much smaller way.
If that's the case, this all-in-one recipe for a Sheet Pan Turkey Dinner is the perfect meal to feed two people, with leftovers, or you can increase the amount for as many as four people.
The best part about this one-pan turkey dinner is that everything is cooked on one tray in under an hour.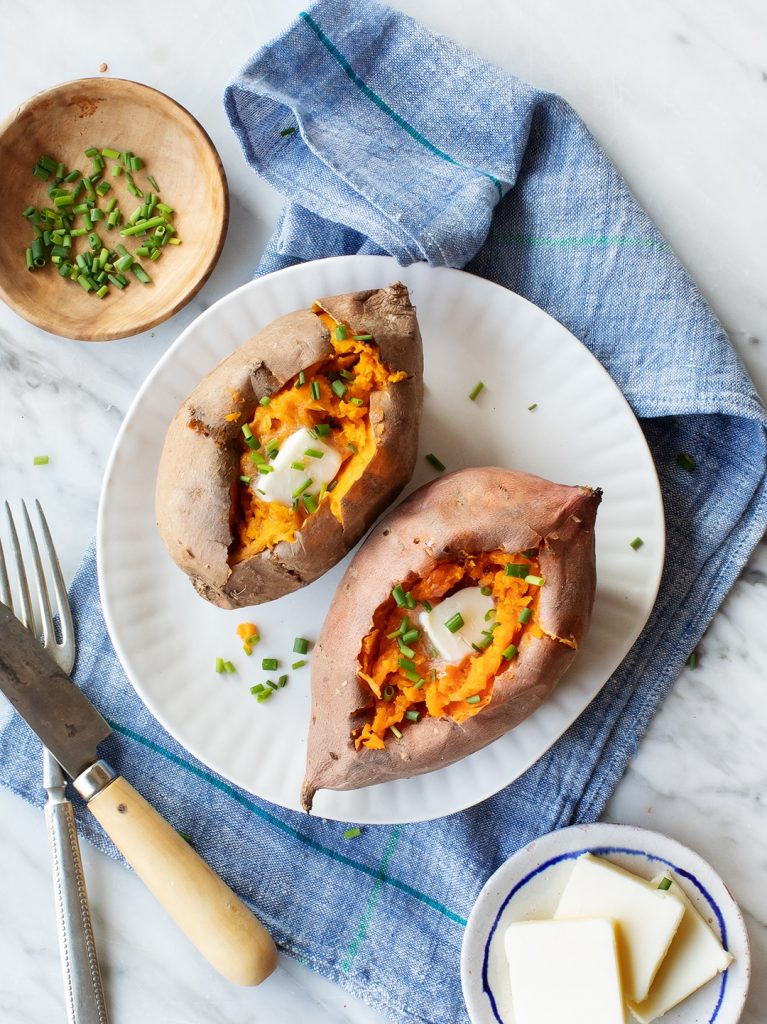 5. The Easiest/Healthiest Sweet Potato
Gone are the days of marshmallow studded sweet potatoes. And honestly, they're called sweet potatoes for a reason… they really don't need more sugar. This quick and simple recipe will have perfectly baked sweet potatoes ready in an hour with very little work.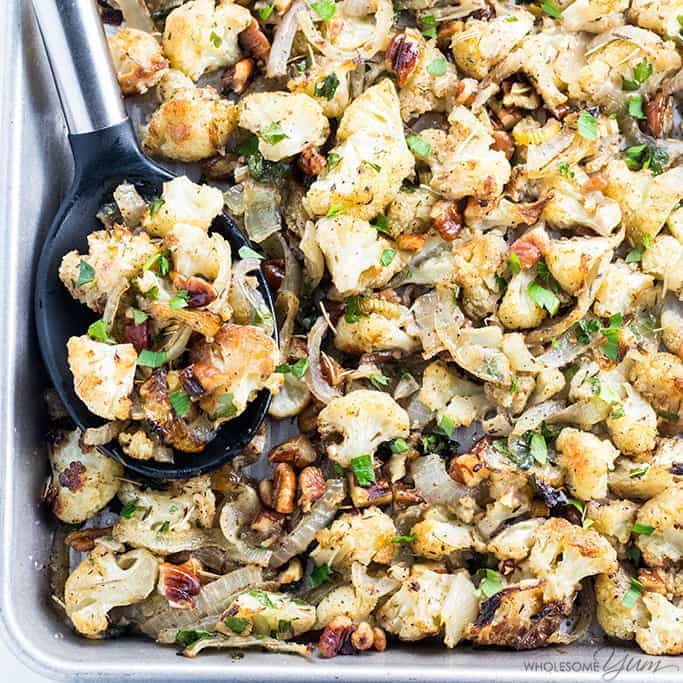 6. Roasted Cauliflower Paleo Stuffing
For those of you that are living a paleo or keto lifestyle, holidays may seem daunting. But really, Thanksgiving is one you can really dig into and enjoy, especially if you focus on the veggies. The few items that stand out are the potatoes and the stuffing. But with a few easy swaps you can find recipes that bring you the same flavor, and even better nutrition.
We love this cauliflower stuffing because it's such a great stand-in for what is basically just herb-soaked bread. If you really think about it, the main aspect that makes the best stuffing – low carb or not – is the spices. Thyme, sage, parsley, and poultry seasoning are most common. So, when you roast the cauliflower and add all the same seasonings, it turns out to be even more flavorful than what you're used to!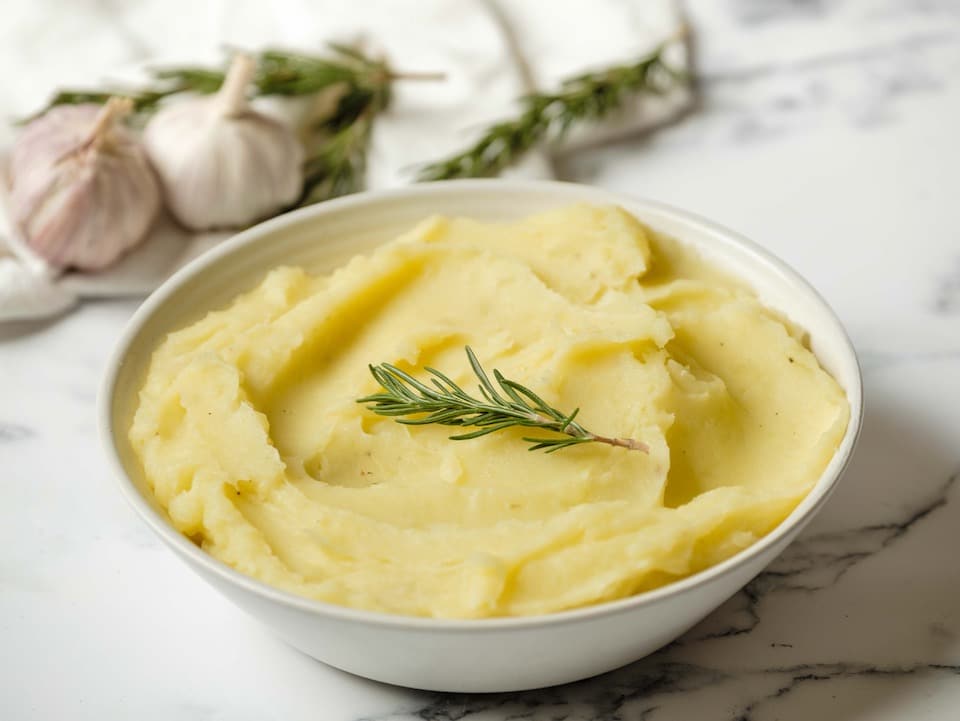 7. Olive Oil Mashed Potatoes
Now for those who love their carbs, but can't do dairy, we've found the best olive oil mashed potatoes with roasted garlic and rosemary, that will make you forget that butter and cream ever graced your potatoes of the past.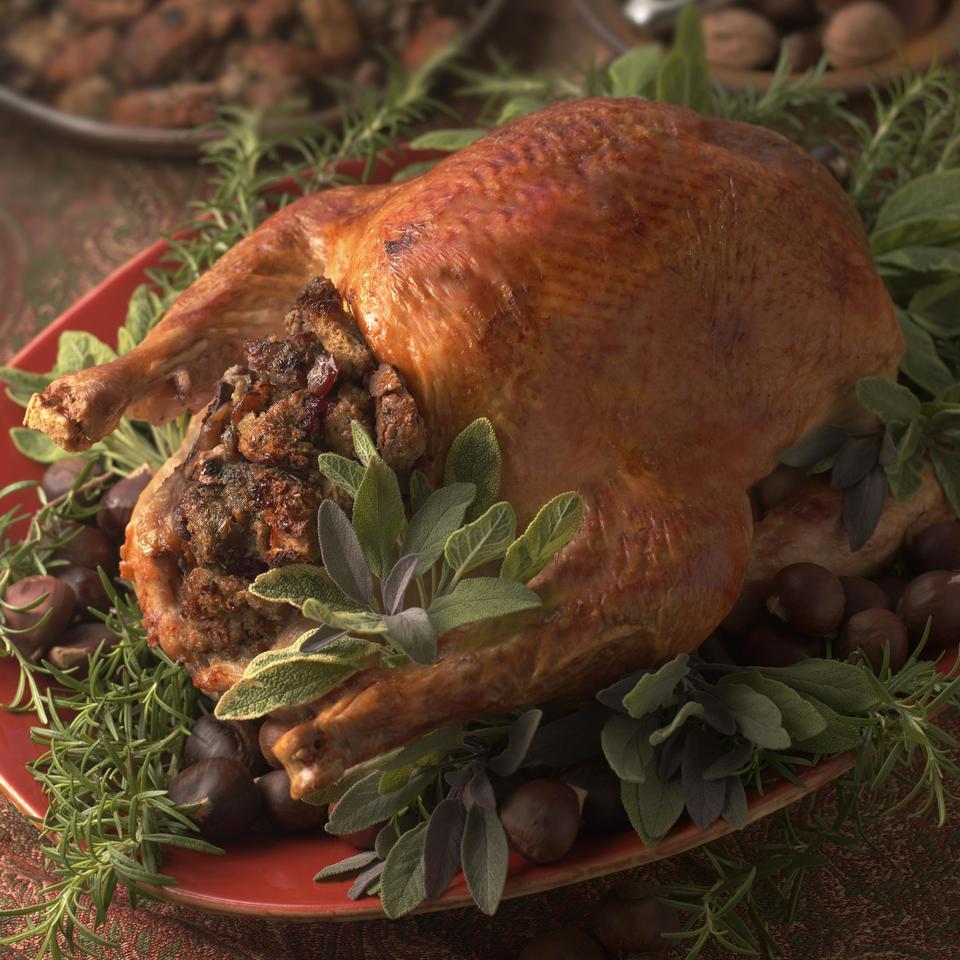 8. Lombardia-style Keto Stuffing
Although they don't celebrate Thanksgiving over in Italy, Northern Italians from the Lombardia region have a winter meal called Tacchino Ripieno (or stuffed turkey) that they enjoy around the holidays.
Do you know that Christmas song that starts with "Chestnuts roasting on the open fire"? Well in Italy, the chestnut capital of the world, roasting chestnuts is a clear sign of the holiday season. And this stuffed turkey recipe uses chestnuts in place of bread and also includes pork, pancetta, apple, prunes, and pecorino cheese, which is basically keto heaven… not to mention, the perfect balance to the bland bird.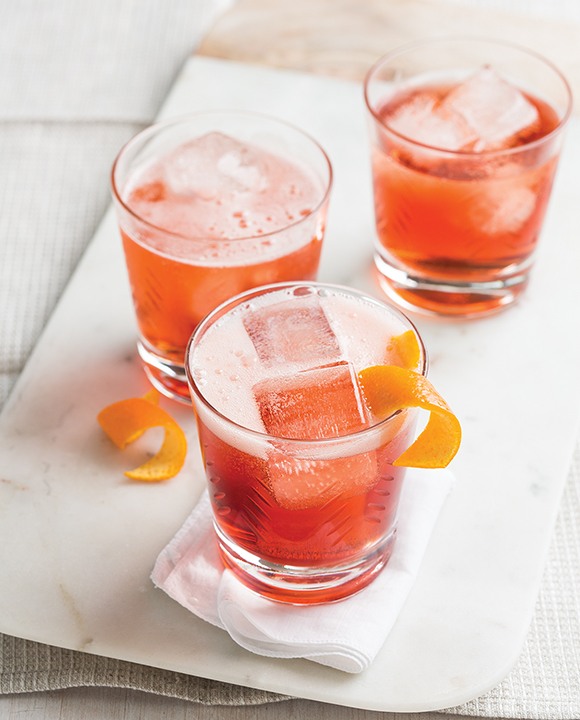 9. The Perfect Thanksgiving Cocktail
Sticking to the Italian peninsula, the Negroni Sbagliato is a little-known cocktail in the United States, but it mirrors the bittersweet and tart flavors and the beautiful red color of our festive cranberry sauce.
The drink is a twist on the classic Italian Negroni which is equal parts Campari, Martini Rosso Vermouth, and Gin. The sbagliato (pronounced spahl-yah-toe) comes from the Italian word sbagliare, to be wrong. So, the negroni sbagliato just means it's a messed up negroni.
What's messed up about it? Champagne. Or more specifically Italian Proseco, though Champagne will do. Replace the 1 shot of gin with the beautiful bubbly and what you get is a lighter, sweeter cocktail that's refreshing while staying bittersweet and tart and reminiscent of the fall and winter holidays.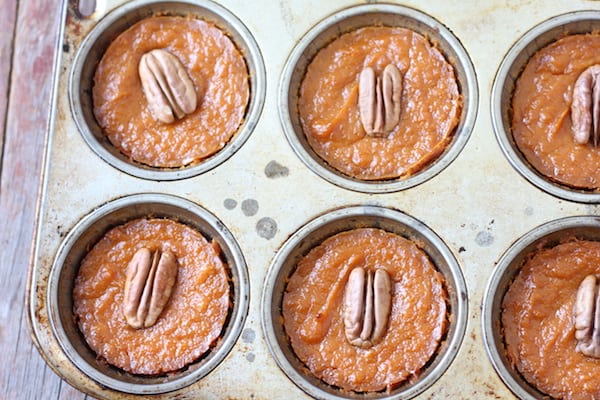 10. Crust-Free Pumpkin Pie Bites
Craving the traditional pumpkin pie but can't do the crust? Not a problem these pumpkin pie bites have all the fall flavor and creamy texture of the classic pie, without the flour and gluten.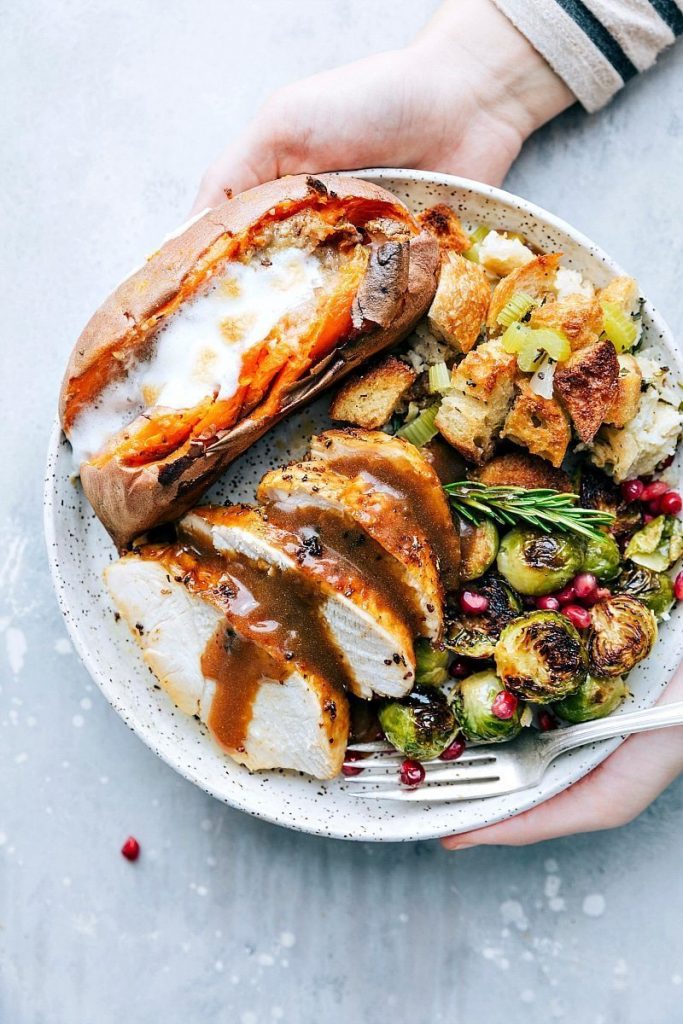 MacroPlate's Thanksgiving Meal
Want to skip all the shopping, cooking, and waiting and get right to the meal? We don't blame you. This year, with people distanced across the country and unable to gather, it may be hard to motivate yourself to cook the whole meal for just a few people. MacroPlate is making your holiday dreams come true with all the flavors of the feast you adore, and none of the work or stress.
How it Works
We're working with a Michelin-Star guest-chef to bring you a gourmet meal from starters to salads, main entrees, stuffings, sides, and desserts just for you and your family.
Your feast is delivered to your doorstep (in top-of-the-line insulated packaging) by 6 am on Thanksgiving morning.
Each entree is individually marked with notes from the Chef for easy step-by-step heating instructions so that every item is just right, and perfectly timed for the big meal.
Kick back and relax, enjoy a few cocktails, and catch up with the extended family on zoom! Your picture-perfect Thanksgiving will be ready within an hour.
Want to order one for you and your family's small gathering? Order here before November 23th, for delivery on Thanksgiving day.